LIGHT is one of SOLO ABADI' trademarks for machine products.
Some of the machines that have been produced including: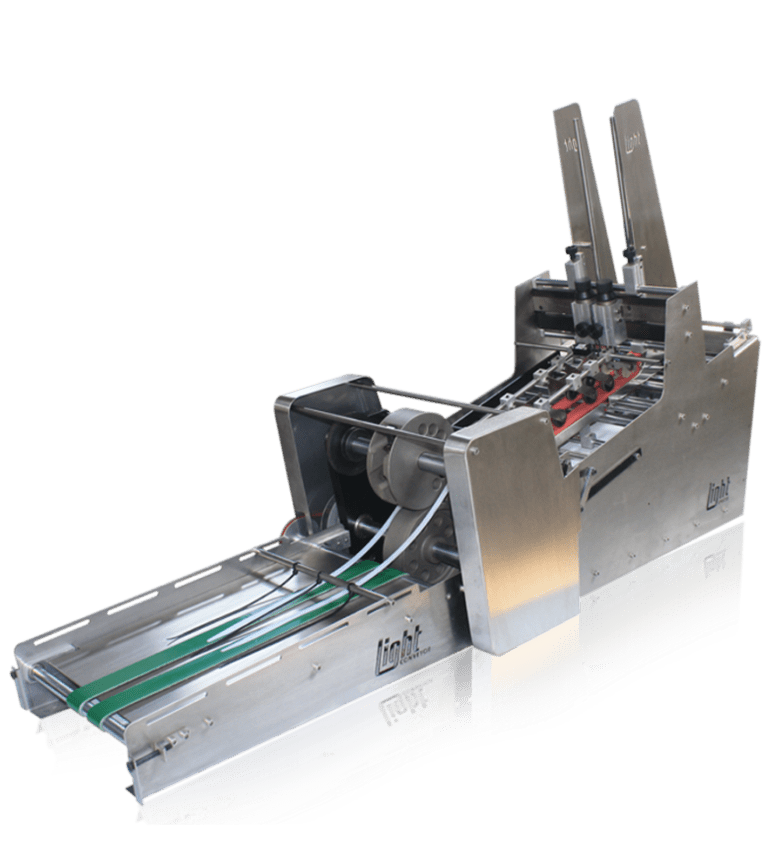 LIGHT EMBOSS 210
Light Emboss 210 is a machine specially designed to provide dater code or production code with embossed effect on cigarettes packaging.
______________
Light Emboss 210 would enable you to create variations of packaging with:
Various THICKNESS of papers A wide variety of LENGTH  dimensions A wide variety of WIDTH dimensions Adjustable emboss POSITION.
______________
Technical Data
Overall Dimension (L x W x H): 835 x 385 x 760 (mm)
Weight : 80 kg
Hopper capacity : 3000 sheet of Soft Pack paper
Maximum dimension of  (L x W) : 220 x 200 (mm)
Maximum digit length of emboss code : 13 digits Emboss
Speed : maximum of 300 sheets/minute
Power source : 220V AC, 50Hz
Power usage : 0,4k Watt
LIGHT CIGARETTES SLITTING
Light Cigarettes Slitting is a machine specially designed to separate ambri from tobacco in a damaged cigarettes, to that the tobacco could be reused.
______________
Variation cigarette on Cigarettes Slitting Machine
Various kinds of cigarettes DIAMETER A wide variety of dimensions LENGTH
______________
Technical Data
Overall Dimension (L x W x H) : 1456 x 502 x 872 (mm)
Weight : 50 kg
Hopper Capacity : 100 cigarettes
Maximal Dimension (Diameter x Length) : 10,5 x 85 (mm)
Slitting Speed : Up to 150 cigarettes/minute
Power source : 220V AC, 50Hz
Power usage : 0,2 KW
LIGHT WRAPPING
LIGHT GRINDING
LIGHT STAMP